What is CBSplit CMS?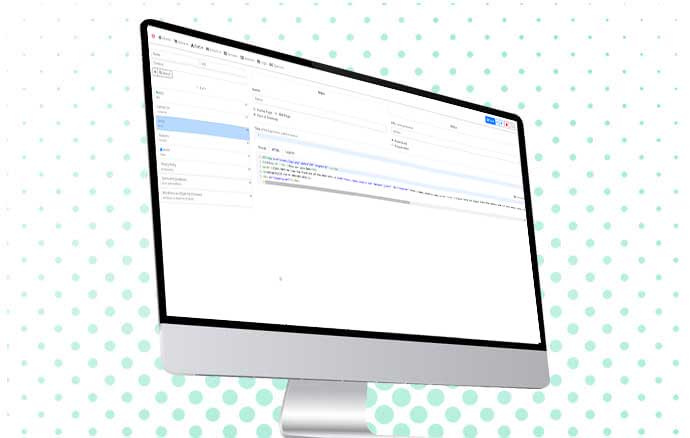 CBSplit was commissioned by the top ClickBank publisher of all time, Mike Geary. He wanted a website tool for Split Testing Pages that integrated with the ClickBank affiliate network.
 
Split testing is a method of testing sales pages to increase conversions and revenue.  CBSplit's predecessor could only test two versions at one time ( A/B ). This was enough to propel Mike's "Truth About Abs" to Clickbank's top 10. Our latest version allows you to test from A-Z, ( as many as 26 ).
 
While your test is running you can see visitors, conversions, and revenue for each version. Manage when your split test will end or set it on autopilot, to have a test end on its own.
The CMS, (content management system), works much like WordPress. Create your site with layouts, (Wordpress themes). Snippets ( Wordpress widgets ), and pages (Wordpress posts/pages). 
 
ClickBank publishers are often asked by their partners to place pixels on pages. When you have many pixels load can affect the user experience. CBSplit allows you to only load your partners pixel for their visitors. This will also prevent your marketing partner from learning your traffic sources.

CBSplit is not open source, and is very secure, your website will not get hacked or injected with fake pay links.

Redirect your visitors from old google indexed URL's with our redirect manager.  Cut customer service issues/fraud by directing foreign traffic to other pages/sites. Redirects can be country or device type ( mobile/desktop ), and set to 301 permanent or 302 temporary.

CBSplit includes version control and backups. We all make mistakes and everyone has deleted something or changed something accidentally.  All delete actions can be undone from our admin logging module.  All edits compared to previous versions and reverted, in layouts, snippets and pages.

As your company grows you will want to allow others to login to your site and help with the workload. Our users module will allow you to create new logins that have access only to the areas they need. CBSplit will evolve and develop new features that our user base deems benefitial. We currently offer API integrations with Maropost, xVerify, and InfusionSoft. Current users find these tools useful for list building with sites like HasOffers.
 
We also have support for ClickBank Tokens and an easy to use Quiz Builder.

As a customer of CBSplit you will be eligable to earn revenue by referring other ClickBank users.  Once you are logged in click on Account > Affiliate Program in the top menu.


Features
Admin Logging - Superadmin can see all login's and changes made by all accounts.
Version Control - Pages, Layouts and Snippets track changes by date/time, show differences, and can be reverted.
User Level Privledges - Create users with only the privleges they need to get their job done.
A-Z Testing - A/B Split test with more variables at once, up to 26 concurrent variations.
Autopilot for split tests - auto-completes a test and makes winning page live
Clickbank API Integration - Connect to the ClickBank API to confirm sales, order items, revenue per order and more...
3rd Party Mailer API Integrations for Maropost and InfusionSoft - coming soon for MailChimp API etc...
xVerify API Integration
CBSplit Core Functionality
Split Testing - Continously optimize your conversions and revenue with this proven and powerful method.
Conversion rate optimization For increasing the percentage of visitors to a website that convert into customers.
ClickBank Integration - Designed from the ground up for ClickBank publishers, including API integration.
SEO Friendly - Static URL slugs, Meta tools including Facebook and meta images, follow/no-follow/index/no-index and sitemap.
Content Management System - Page creation, template management, code snippets, media and more.
Redirect Module - Build in handler for redirecting visitors with custom 301's
GEO Redirection/Page Handler - Redirect foreign traffic to maximize revenue and minimize customer service issues.
Affiliate Pixel Management - Load your affiliates pixel on select pages only when incoming referral matches 
Select landing page by passing variable in clickbank referral link, ie ?PID=NNN lands on page ID NNN 
Our Portfolio
Some of the top ClickBank Publishers use CBSplit, including Mike Geary, David Sinick, and John Rowley.
Contact Us
CBSplit is a tool for ClickBank Publishers that will allow them to continuously improve and optimize their sales offer. Contact us for a demo today!
Address
Vancouver, BC, Canada